Create Memeories With A Skippered Yacht Charter On San Francisco Bay
For yacht charters on San Francisco Bay you're at the right place. Choose your skippered yacht charter on a sailing yacht, catamaran, motor yachts or power boat. All our luxury yacht charters are skippered charters so all you do is sit back and enjoy the majestic beauty of San Francisco Bay.
At Passage Nautical you can charter a private yacht for any kind of special event or special day:
Proposal or marriage ceremony
Corporate meeting or employee recognition
Birthday
Anniversary
Ash scattering
Family Reunion
4th Of July or New Year's Eve Fireworks
Tour of San Francisco Bay to the Golden Gate Bridge, Angel Island, Sausalito, McCovey Cove and more
Sunset sail
Cityfront tours
Wine Tastings
Food tastings
We have been curating private yacht charter experiences for decades and are the premier operator on San Francisco Bay for a private yacht charter experience. Whether you're looking for a romantic cruise or just want to take in the sights with friends, chartering a yacht on San Francisco Bay is an unforgettable experience. If you're wondering how to see San Francisco Bay by boat, give us a call at 510-236-2633 or email.
Enjoy Our Onboard Services
While on board, enjoy a selection of soft drinks, waters, and sparkling waters. When sailing the boat or motoring on one of our luxury yachts, you can enjoy any food or beverage of your liking either by bringing your own alcohol and food or letting us cater the event for you with one of our premium catering companies. You bring your own alcoholic beverages so there are no extra charges for beverages.
We're happy to supply any special requests you may have for your onboard enjoyment.
How much does it costs to charter a yacht.
Book your yacht rental on one of our luxurious private charter yachts for up to 12 people. Prices start at $670 for the yacht. Rates for the yachts are without captain fees. The cost of the captain is additional.
If you're ready, let's get started!e
   Our Guests' Reviews!
"We had the most amazing time…! From beginning
to end, Mitch at Passage Nautical provided us with
white glove service. We had everything we needed
and more for a wonderful 16th birthday party!"
"Loved the vessel! Our Captain and crew were
friendly, informative and extremely professional.
Managed to find nearly a dozen Humpbacks…
What a great way to celebrate my 61st birthday!"
"We had so much fun! Our instructor was fantastic
and incredibly experienced and Deb did a great job
getting everything arranged. We loved the whole
experience it and plan to charter once per month.
Highly recommended."
"I booked a charter for a photo shoot for my wine
collection, the booking process was smooth sailing.
Captain Steve and his wife were the nicest people
you will probably meet on this earth. I will definitely
book again and again we had so much fun…"
"Another great experience on the Bay aboard Passage
Nautical! We've taken out some of the 40-foot
sailboats with their highly qualified and
knowledgeable captains. On the most recent sail, our
captain was so flexible and made the whole trip
perfect for our group."
"Fantastic experience, easy to book easy to find a
skipper (they do it for you) and just all around
great value.
Will be going again!"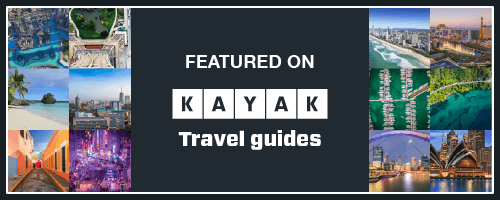 Get more ideas on what to do on the Oakland Travel Guide.
Book your flights to Oakland today.
Book Your YACHT CHARTER on San Francisco Bay In 4 EASY StepsOr Complete This Form For Personal Service To Get Your Special Day Booked
1
Select your boat based on the number of people in your group and budget. (Maximum 12 guests)
3
Click on "BOOK NOW" and follow the easy step by step booking procedure.
4
Your captain choices and information will be confirmed. The captain fee is not included. Learn more
Please text our Charter Manager at  (415) 272-4130  if you have any questions or need help booking your yacht charter.
As San Francisco, CA premier charter brokers we can provide you with a private experience for your corporate event, personal celebration or party boat for your exclusive group. Our boat rentals are the best on SF Bay and the number one choice for peole looking to rent a yacht for any occasion.